BACK
Jan 1, 2019 |
Coaching, Archive (2008 - 2021), |
jon.emmett
Miami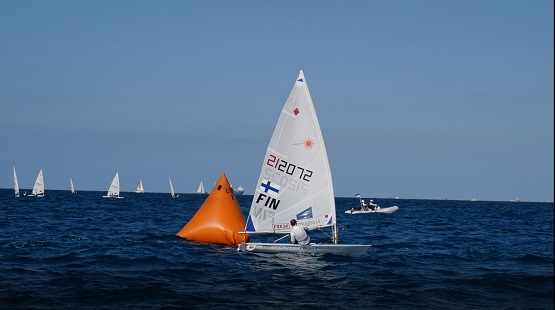 Summary of the year so far...
Jet lag! Well I was truly suffering at the beginning of January, not because of the holiday season festivities which were quite some time ago but due to the severe jet lag caused by travelling from China to Miami (with stop offs in Helsinki, London and New York on route, so as to keep the cost down). I was so exhausted, not just with the physical tiredness, but mentally, and nothing to do with old age as several of my peers have recently admitted to putting a credit card in the fridge or finding themselves half way up the stairs and too tired to remember if they were on their way up or down! In an effort to kill the jet lag I finally went for a run after 3 days but even then, I managed to get lost in Miami, the place with the most local street names ever. Coming back after having been away for over twice as long as expected I found a very worried Tuula who had been googling how to contact people regards a missing person!
Well, why such poor preparation for a regatta…. The truth is Fort Lauderdale was hosting the US Nationals and we decided that this would be the perfect warm up (training regatta) for the World Cup in Miami. It was close enough to have the same accommodation for both events and gave us the opportunity to get in some much needed racing, having not raced since September/October in Japan.
Actually, I quite enjoyed the logistics: while the boats went by road from the container in Miami and back to the US Sailing Center, the RIBs went by water. Alberte Dahlbery very kindly drove my RIB up to Fort Lauderdale and then we both drove back in convey after the regatta – full speed! We even beat those who went by road and I had time for a cup of coffee and something to eat at the nearby Starbucks whilst waiting for the Radial girls.
Whilst not all the Sailors were there: we had Paige Railey, Sarah Douglas, Erika Reineke, Hannah Snellgrove, Josefin Olsson and Mari Erdi to mention a few. So, there was definitely a high-quality fleet and difficult conditions as you can probably tell from the results… all of which lead to continued improvement. Tuula Tenkanen made a top 5 finish despite 3 results out of the top 10, showing just what a high scoring regatta it was. The results may be found:
http://www.regattanetwork.com/event/16691
For me this was a timely reminder of how important good preparation is, and even sitting in a coach boat you really need the focus. Hopefully my next blog will make more sense when I have adjusted correctly to the time zone. Fortunately, we have many days before the Miami World Cup!
With 18 months to go before the Olympic games the level of the fleet in Miami was extremely high, with some of the normally top performers struggling for consistency. To get to this level requires constant work, continuity of coaching and training group. This is what we have seen with both the British Standard rig squad under Chris Gowers and the Australian Standard rig squad under Michael Blackburn.
Before Miami we were working with Maite Carlier, and Emma Plasschaert who had a fantastic 2018 season and is now being coached by Mark Littlejohn, who actually used to coach me when I was a Youth. Our next training camp is in Cadiz next month and we will also be joined by Sarah Douglas, another name to watch for in 2020, coached by Vaughn Harrision of the International Sailing Academy.
The regatta itself as is traditional in Miami was a light wind affair, dominated by the Chinese Sailing Team who are technically so good in these conditions. They won both Men's and Women's windsurfing and it was great to see Eko (Dongshuang Zhang) whom I coached at the same time as Lily (Lijia Xu) dominate the Radials after finally managing to get clear of Paige Railey on points on the final day before the medal race. She then stuck by Paige like glue, with them finishing 9th and 10th in the medal race, to win the Radials.
Eko has also improved a huge amount in recent months in the stronger winds, as we were able to witness this in training but not in the regatta. It is amazing given the high levels of skill and fitness, as you would expect with any Olympic sport, how wide the competitive weight range is in the Radial class.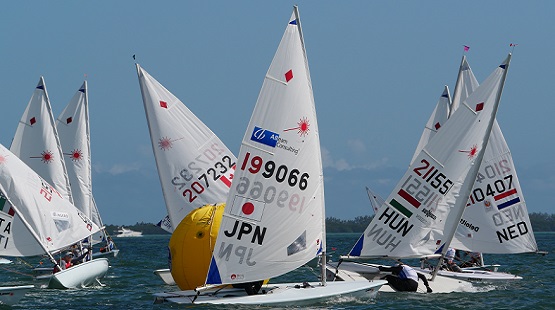 Jon Emmett has over 20 years of coaching experience from grass roots to Olympic Gold.